Wedding Destination Rentals in Flagstaff, AZ
A Destination Wedding Is A Surefire Way to Add an Extra Level of Magic
While your wedding day will be special no matter where you tie the knot, a destination wedding is a surefire way to add an extra level of magic to your wedding day. With views that have wowed generations of travelers through the Americas and stunning blue skies, our Grand Canyon and Flagstaff rental homes and event venue make the perfect backdrop for a nuptial experience that you will cherish for years to come. Although you might only have eyes for your bride or groom, the world-famous views of the canyon, waterfalls, and wildlife will blow your guests away. If you want your wedding to be the talk of your circle for years to come, the Grand Canyon is one of the greatest destinations in America for your special day.
What's more, choosing a Grand Canyon getaway or Flagstaff escape as the setting for one of the most important days of your life will give you a wonderful launching pad for a honeymoon, as well as anniversary trips for a lifetime of happy years together. If you're planning a honeymoon in the Flagstaff area or near the Grand Canyon, you won't need to worry about arranging flights or cutting your wedding reception short to travel to another destination. You'll already have the wedding rental booked with Arizona Vacation Rental Homes.
Our Flagstaff vacation rental in particular is sure to make for a lovely, intimate honeymoon experience. With one bedroom and a loft for extra sleeping space, our Flagstaff vacation rental has the perfect amount of room for newlyweds to enjoy each other's company inside. If you decide to venture out of your honeymoon suite, you can explore the nearby attractions such as lakes, waterfalls, arts and culture, and historical museums. If you need to accommodate a large group of wedding guests (up to fifty), we can easily arrange for your guests' accommodations in our gorgeous large Flagstaff vacation rental.
When you choose our wedding destination rental, you're putting your special day in specialized hands that have worked with plenty of brides, grooms, and wedding parties. We know how stressful and exhilarating the wedding process can be, so Arizona Vacation Rental Homes will be sure to make the venue and rental booking process as easy as possible.
One of the many reasons couples choose Flagstaff, AZ for a wedding location is for the stunning views, the mountain air and the forest feels. At The Carriage Place, you will experience all of that and more. You will not find a better place to share your special day. We cannot wait for you to celebrate your love at The Carriage Place, so please contact us today!
What to Expect
You probably have not booked a wedding venue before. So, what you can expect during this process? Here is an idea of what your experience would look like with The Carriage Place.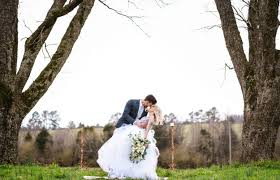 Payments
We will require a non refundable down payment to reserve your dates. Payment options will vary, please contact us.
Collections
Each wedding collection represents the couple who chose it and is made up of elements of their love story. To accommodate all couples, my collections are flexible and customizable. After all, you are building your own dream wedding that is perfect for you!
Packages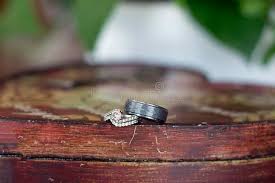 Wedding Add Ons
All things can be added. Pricing varies.
Additional Days
Rehearsal Dinner
Staff Set Up/Break Down
Decorations
Catering
Clean Up
Wedding Planner
Hair & Makeup
Photographer
DJ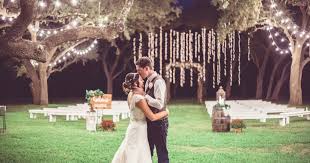 Wedding Planning
At The Carriage Place, you and yours truly can decide to plan everything on your own. Or, you can decide to use one of our amazing Wedding Planners to help you with your special day.
Wedding Day
Depending on what option you decide, the location is yours to do what you would like. If you decide to use our Wedding Planner (for an additional fee), they will be with you on your special day to navigate and help with anything that comes up. Allow help for setting up. Navigate the ceremony and reception. They will also join you for the rehearsal, to allow you to enjoy your day and make it as stress-free as possible.
Booking
Please contact us to book one of our package, or a customized package that best fits your needs.