Blog
11 Things To Remember When Planning A Grand Canyon Trip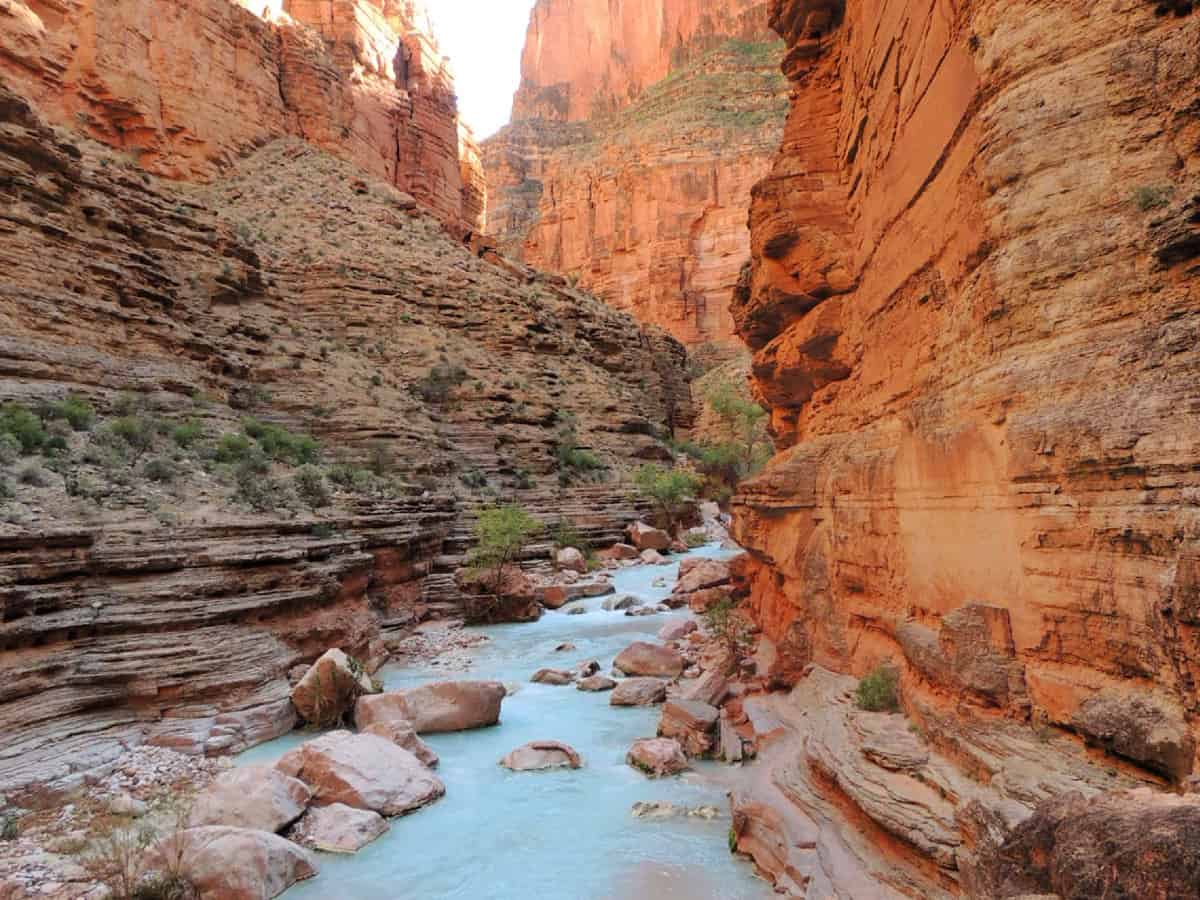 11 Things To Remember When Planning A Grand Canyon Trip
If you're
planning a trip to the Grand Canyon
, there are many things you should not forget. From the weather to lodging, and the 595 miles of hiking trails, there are a lot of details to think about. And if you get them all just right, you will definitely have the best possible experience while you're there!
1. Car Rental
One of the best ways to
experience the Grand Canyon
is by renting a car. It's a great option for those looking to see more of Arizona and have more freedom in their travels. If you plan to rent a car, remember that it's important to take care of insurance and fuel costs before the trip begins. It's also a good idea to track your expenses throughout the day and compare them against your budget.
2. Camping
Camping is a great way to get in touch with nature and to experience the grand canyon in a unique and immersive way. It opens up access to secluded viewpoints, trails, activities and more! When planning a trip to the Grand Canyon, it's important to remember that campgrounds fill up well in advance. Booking 6 months to a year in advance is usually necessary during peak travel season, which is Spring Break through Thanksgiving.
3. Tours
With such a large number of people visiting the Grand Canyon each year, it's important to make sure you have a good tour in mind. There are a variety of ways to see the Grand Canyon, from helicopter tours to Jeep safaris. Each type of tour offers a unique perspective on the park and its history. There are also mule rides and rafting trips available to tourists who want a more remote and exhilarating experience. These activities require a little more time than hiking, so it's best to pick the right tour for your needs.
4. Weather
Grand Canyon weather varies greatly throughout the year, and it's important to understand this before planning your trip. If you don't, your visit could be compromised by a change in season or precipitation. Summer (June-September) is considered the peak season for visiting the canyon. The weather is usually warm and sunny, but crowd levels can be high due to summer vacation at many schools being in session. The fall is another great time to visit the park. It's still warm but the crowds have significantly reduced, which means you can enjoy a more relaxing trip without the hassle of finding hotel rooms and flights.
5. Hiking Trails
Whether you want to hike a trail that takes you deep into the canyon or one that offers a view from above, there are plenty of options to choose from. The key is to pick a trail that is right for your skill level and fitness. In addition, you'll want to check the weather before you head out on a hike. The temperature can get quite hot in the canyon, and you'll need to bring plenty of water. Also keep in mind that the canyon is home to a variety of wildlife, some of which are venomous. If you encounter any wildlife while you're hiking, stay alert and contact a ranger.
6. Water
Water is a crucial component of any active vacation in the arid Southwest. It helps keep our bodies functioning optimally, prevents dehydration and allows us to properly digest food. In the Grand Canyon, it's especially important to bring plenty of water. This is even more true in the summer when temperatures reach their highest point. A full day of hiking requires at least two liters of water per person. Be sure to drink enough while you're hiking and take frequent breaks to refill your water bottles.
7. Food
Grand Canyon dining is an integral part of the park's charm and dishes developed long ago endure as guest favorites. Accommodating the appetites of millions of visitors each year are restaurants, cafeterias, snack bars, food kiosks and markets. Xanterra Travel Collection(r) created the Fresh Forward program to make sure that the food served in its restaurants, cafeterias and snack bars is made with healthy ingredients. The company works with the National Park Service's Healthy and Sustainable Food Program to ensure that half of its purchases are made locally sourced, minimally processed or organically grown.
8. Restrooms
Restrooms are an important part of any trip, but they're especially crucial when exploring the grand canyon. When
planning your trip to the grand canyon
, make sure you pack enough toilet paper and disinfectant spray for yourself and your friends. It's also a good idea to carry a toilet key, as well.
9. The North And South Rims
There are two main rims in the park, with each one offering a different perspective and activities. If you're short on time, it's probably best to visit the South Rim first – it's open year-round, weather permitting, and is home to most of the park's major sights. The North Rim, on the other hand, gets a lot of snow in the winter (it closes from mid-October to mid-May), so it's best saved for a separate trip. But that said, there's plenty to see at the North Rim if you have a bit more time.
10. Get Packing!
There's no sense in taking all of your clothing with you to the Grand Canyon if you don't plan on wearing it during your trip. Instead, try to stay away from expensive clothing and souvenirs, and focus on packing light and comfortable clothes that will let you move comfortably. You'll probably be spending plenty of time outdoors, so it's important to wear lightweight and quick-dry clothing that is designed to wick moisture away from your body.
11. Watch For Hazards
The Grand Canyon is one of the world's most beautiful national parks, but it's also among the most dangerous. About 10-20 people die every year in the park from a variety of causes, including traffic accidents, natural causes and suicides. Moreover, it's common for tourists to accidentally fall off cliffs or get bitten by rock squirrels at the rim (really). Keep these tips in mind when planning your visit to the Grand Canyon so you can avoid getting hurt and have the best time possible.
---
‹ Back