Family Reunions Venues in Flagstaff, AZ
When you're planning a family reunion, the search for a family reunions venue and family reunions rentals to house the whole family can be the most stressful part of the process.
If you're staying in the Flagstaff, AZ region, our rental homes make for the perfect family reunion venue while taking a load off your back. We'll let you focus on the fun part–preparing to see your favorite relatives! As your family grows, we can expand to accommodate you and your loved ones between several of our places. Our large Flagstaff vacation rental can sleep up to 50 family members.
A family reunion venue sets the tone for the entire event. If a venue is beautiful, engaging, and chocked full of fun activities to do for the whole family, it'll make for an unforgettable reunion. Whether you choose our Flagstaff venue or our Grand Canyon getaway for your family reunions venue, you'll be sure to have a positive, exciting time.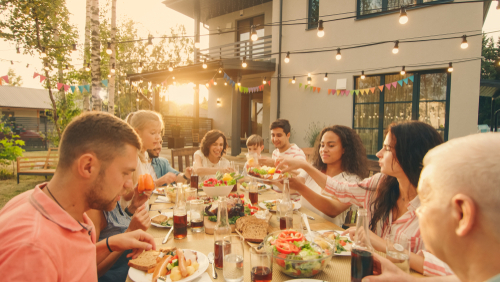 Flagstaff has adventurous fun for the daredevils in your family and quiet, serene nature spaces for those who need a break from all the hoopla.
No matter your vacation preferences, your Flagstaff vacation rental will have something for you to do. For example, the thrill seekers in the family could reserve a spot at Flagstaff Extreme, Arizona's only adventure and zip line course. If your loved ones are just in the mood to zip line without an extreme adventure component, you can take a drive to Predator Zip Lines near Camp Verde in Sedona, AZ. When all the excitement wears you out, our family reunions rentals will be waiting for you to crash into a deep sleep and wake up refreshingly ready to tackle the next adventure with your relatives.
If you have a family reunion in the Grand Canyon and surrounding areas, we can house your family in our Grand Canyon vacation rental. While the Grand Canyon is a life-changing place to visit on your own, it is always better to share these wild views with those you love most. The Grand Canyon also offers restorative nature scenes to recharge in between family reunion activities. While in the Flagstaff area, you can explore the whole of the Canyon or stick to the South Rim, which is closest to our rental. Either way, you can schedule a guided tour or map out your hike. Contact us today to learn more and get started!