Blog
Hidden Gem Attractions Near Flagstaff Arizona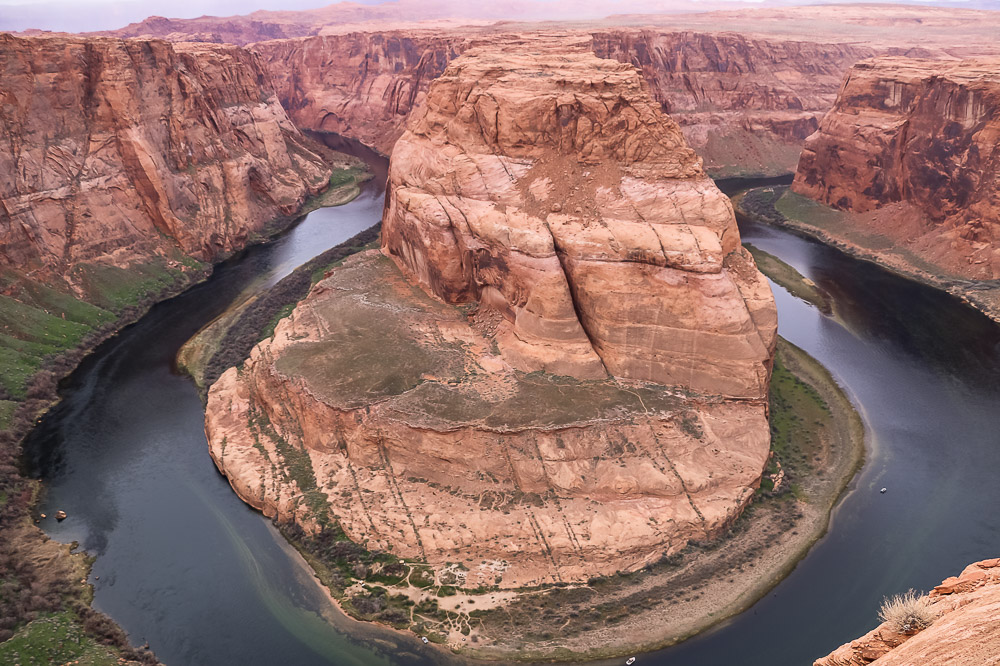 Hidden Gem Attractions Near Flagstaff Arizona
There's a lot to do and see in Flagstaff Arizona. While it's close to famous tourist destinations such as the Grand Canyon and Monument Valley, there are a few hidden gems worth checking out near Flagstaff as well.
Petrified Forest National Park
If you're looking for a road trip time capsule that takes you back in time, look no further than Petrified Forest National Park. This arid park is home to one of the world's largest collections of petrified wood, perfectly preserved relics from an age where rivers raged and reptilians prowled. The park also features easy hiking trails, Jurassic-level fossils, and ancient petroglyphs. Join a ranger-led tour to learn about the area, or simply drive along and soak in the natural beauty. It's also important to follow the Leave No Trace principles when visiting. Don't take any petrified wood from the park with you, and don't walk on petroglyphs or structures! To get the most out of your visit to the national park, plan ahead and download a map. It will help you navigate the park easily, and even if you're traveling with an America The Beautiful Pass, your entrance is free!
Sedona
Surrounded by 1.8 million acres of national forest land and known for its dramatic red rock canyons, Sedona is a destination that has a little bit of everything. It is an eclectic mix of hippie enclave, cowboy paradise, and snowbird resort town. Many people come to Sedona for the scenic hiking trails and energy vortexes (natural hot springs that release spiritual energies) that are spread throughout the area. Others come for the amazing sunrise and sunset views. Another reason to visit is the famous Chapel of the Holy Cross, which is a man-made church built into the side of a cliff. The views are breathtaking and the church is a must see during your visit to Sedona. Sedona is also home to some of the most interesting archaeological sites in Arizona, with many of them dating back 3,000 years. You can take a tour of these ancient ruins and see the incredible petroglyphs that are left behind.
Fossil Creek
The Wild and Scenic Fossil Creek gushes out of springs at the bottom of a 1,600 foot deep canyon, and has laid down huge deposits of travertine. It's one of only two "Wild and Scenic" rivers in Arizona. Hike the gorgeous Fossil Creek waterfall trail to see this natural beauty, which is popular with tourists during the summer months. But this scenic hike is also less crowded in the off season, so it's worth the visit any time of year! Alternatively, take a scenic drive through the Fossil Creek wilderness, where you'll find a variety of Western Apache and Yavapai cultural sites. This is a great place to recharge and reconnect with nature. And if you're looking to add a little adventure to your vacation, check out the Flagstaff Extreme Adventure Course. This challenging course is a fun way for families to spend an afternoon exploring the great outdoors. You'll feel like you conquered a new challenge while taking in the spectacular natural beauty of the surrounding area.
Grand Falls
Grand Falls is a natural waterfall system that's located northeast of Flagstaff on Navajo Nation land in the Painted Desert. During the rainy season, these falls can actually be heard from miles away, and they're often compared to Niagara Falls. It's a spectacular sight, and the best way to experience it is to watch it flow. However, Grand Falls only flows for a few months out of the year, and it can be difficult to time your visit correctly. While you won't need a permit to explore Grand Falls, you will need to avoid entering Navajo lands. During the summer, local residents of the Leupp Chapter of the Navajo Nation have closed Grand Falls to visitors until further notice. The reason is that the community wants to preserve and steward their land, which includes their indigenous herbal plants and ecosystem.
---
‹ Back