Blog
The Perfect Arizona Trip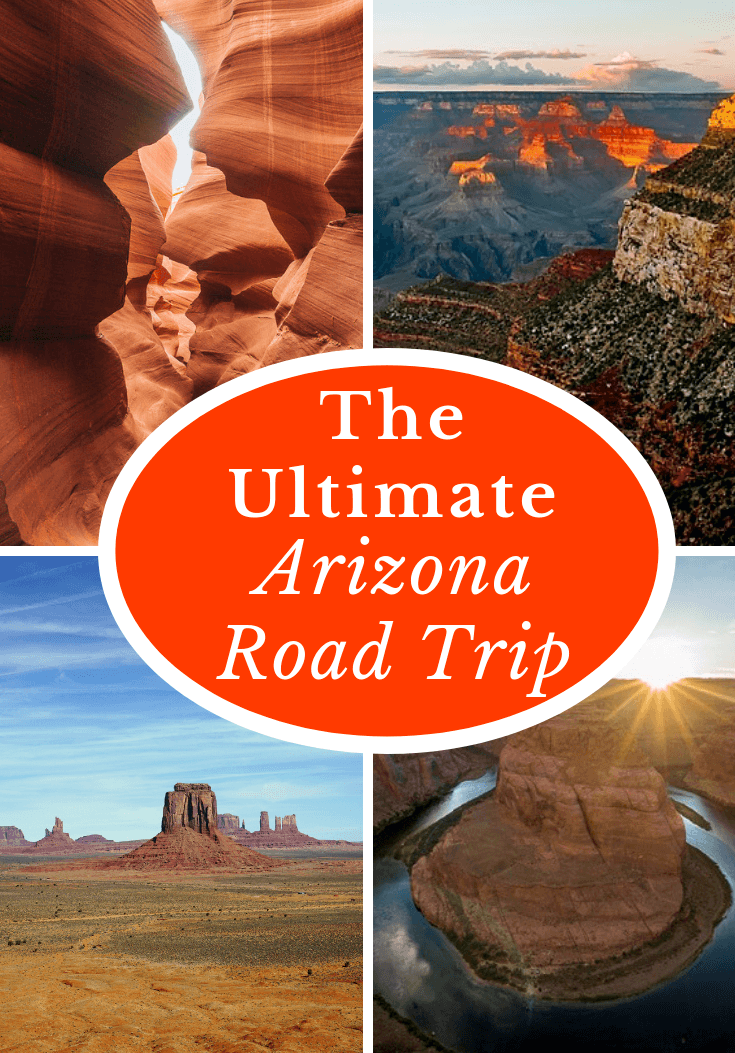 The Perfect Arizona Trip
Whether you're a history buff, love outdoor recreation, or are looking for some truly surreal landscapes, Arizona has it all. To help you get started on planning your next trip to this amazing state, we've put together a list of the best places to visit in Arizona. Plus, we've also included a five-day itinerary to help you see everything!
1. The Grand Canyon
The Grand Canyon is one of the most popular and stunning national parks in the world. It is a UNESCO World Heritage Site and is known for its breathtaking views of the Colorado River far below. The park is incredibly diverse and offers visitors the chance to experience completely different ecosystems. It is also home to several endangered plant and animal species including the desert tortoise, two types of leopard frogs, and bald eagles. The park is a popular tourist destination with an estimated 6 million visitors a year, making it an ideal place for outdoor enthusiasts to enjoy the stunning scenery and explore the natural beauty of this national treasure. The best time to visit the Grand Canyon is early to mid September, when the park is at its most affordable.
2. Saguaro National Park
Saguaro National Park is a desert paradise full of giant saguaros. It's America's first national park and was created primarily to protect the cacti that dominate the landscape. It's a good idea to visit in early spring to see the cacti blossoming with beautiful white flowers. The weather is typically hotter then so be prepared with sunscreen, sunglasses, hat and water to stay safe. Hiking is one of the most popular activities in Saguaro National Park and you can choose from a variety of trails throughout the park. Signal Hill is one of the most popular trailheads with petroglyphs carved into the rock by the Hohokam Native American tribes that once called this area home. It also has clear westerly views for sunset and picnic ramadas with restrooms.
3. Sedona
If you're looking for a vacation full of adventure and nature, Sedona is the place to be. It's one of the best places in the Southwest for hiking and exploring the red rock formations that make it so beautiful. If hiking isn't your thing, there are plenty of other ways to enjoy Sedona's stunning landscapes. Jeep tours of the city's "rock stars," including Bell Rock, Airport Mesa, Chimney Rock and Capitol Butte; day trips to Antelope Canyon, the Grand Canyon and Monument Valley; and helicopter and whitewater-rafting adventures will fill your days with unforgettable experiences. If you want to learn more about the area's history, check out the Sinagua cliff dwellings at Honanki and Palatki. These historic ruins are a fascinating look at how the locals lived in the 12th to 14th centuries.
4. Phoenix
Phoenix is one of Arizona's most popular travel destinations, as it offers a wide range of fun activities and attractions for travelers of all ages. From family-friendly attractions to world-class museums, Phoenix is a city that has something for everyone. If you're a fan of art and history, head to the Phoenix Art Museum. The largest art museum in the Southwest, it houses a massive collection of works by both local and international artists. For nature lovers, head to the Hole in the Rock. Located south of the Desert Botanical Garden in Papago Park, this strange sandstone hill is covered in all sorts of openings that were likely used by ancient Hohokam people as calendars to mark the seasons.
5. Tucson
Tucson, Arizona's second-largest city, offers the perfect blend of outdoor fun and a thriving arts scene. Home to the University of Arizona and five mountain ranges, this southwestern gem is a popular destination for locals and visitors alike. Embrace the majesty of the Sonoran Desert with a visit to Saguaro National Park, home to towering cacti. This park also features hiking, biking and horseback riding, along with scenic drives and wildlife viewing. A trip to this desert region won't be complete without exploring Tucson's Mexican heritage. The San Xavier del Bac mission station, founded by Spanish Jesuits in 1770, offers an incredible look into the city's rich history. If you're a nature lover, check out the Arizona-Sonora Desert Museum, a unique living museum incorporating both botanical gardens and wildlife zoos. With over 21 acres, this awe-inspiring attraction is an ideal way to experience the natural beauty of this desert region.
---
‹ Back