Blog
The Ultimate Grand Canyon Visitor's Guide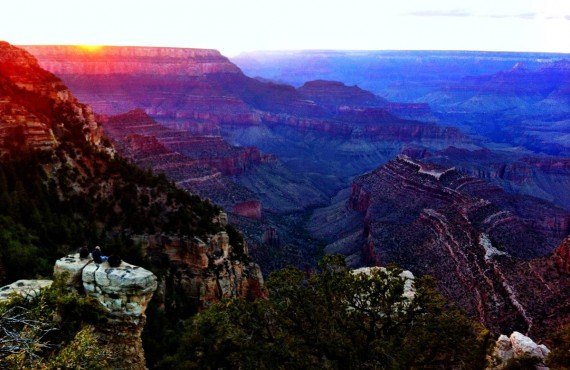 The Ultimate Grand Canyon Visitor's Guide
The Grand Canyon is one of the Seven Natural Wonders of the World and has a lot to offer visitors. It is one of the most visited national parks in the US, with an estimated 5.9 million people visiting it each year. If you are planning a trip to the Grand Canyon, it is important that you have all of the information you need. To help you plan your ultimate visit to the canyon, we have put together the Ultimate Grand Canyon Visitor's Guide.
What To Know
There are so many amazing things to see and do in Grand Canyon National Park, but it can be overwhelming for first-time visitors. From blistering desert heat to sporadic monsoons, trail safety along a whopping 595 miles of hiking routes or the need to reserve accommodations ahead of time, there are many factors that must be taken into account before planning a visit. Located within the heart of the national park, the South Rim is the most popular and bustling area for tourists and boasts plenty of visitor services, restaurants and hotels. It also hosts a variety of hikes, backpacking trips, mule rides and river trips through the canyon. The North Rim, on the other hand, is a much more remote spot that receives a fraction of the number of visitors as the South Rim does. Here, you can experience a much cooler climate and see some of the more unique plant and animal life that the South Rim cannot support.
The Most Sought After Spots
While the views from each rim are spectacular, the South Rim is home to some of the most sought after spots. With sweeping vistas of the Colorado River, multiple "temples," horseshoe shapes, and massive crevices, the best way to see this breathtaking landscape is from above. Desert View Watchtower offers a 70ft tall cylindrical stone watchtower that provides a panoramic viewpoint and great photo opportunities. This is also a good spot to catch the first glimpse of the Canyon for guests arriving from the east, with distant views of the Painted Desert plateaus and a few major bends in the Colorado River.
Estimated Costs
A trip to the Grand Canyon is an experience that will live on in your memories forever. If you are considering taking a trip to this one-of-a-kind destination, it is important that you know how much it will cost. The prices of airfare, hotels, and other travel costs will all vary depending on when you plan your trip. You may want to consider visiting in the off-season or on a national park free day to save money. For instance, March is one of the best months to visit since it tends to be a bit calmer than January or February when it comes to tourist numbers. This makes it easier to find a deal for lodging and flights, which can help you stick within your budget.
---
‹ Back