Blog
Unveiling the Hidden Gems: Vacation Getaways in Flagstaff, AZ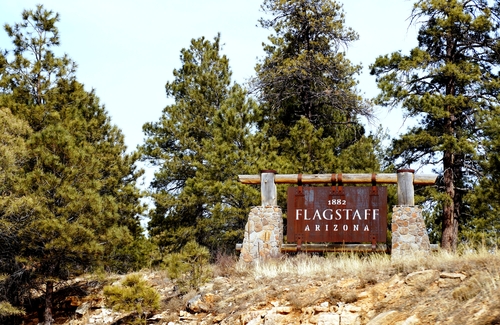 Unveiling the Hidden Gems: Vacation Getaways in Flagstaff, AZ
If you're looking for a vacation destination that offers stunning landscapes, outdoor adventures, and a vibrant cultural scene, look no further than Flagstaff, Arizona. Known for its proximity to the Grand Canyon, Flagstaff is often overlooked as a vacation destination in its own right. In this blog post, we'll explore the hidden gems and incredible vacation getaways that await you in Flagstaff, AZ.
1. Exploring the Great Outdoors
Flagstaff is a paradise for outdoor enthusiasts, with endless opportunities for hiking, mountain biking, and exploring the natural wonders that surround the city. One must-visit destination is Walnut Canyon National Monument, where you can hike along trails that wind through the ancient cliff dwellings of the Sinagua people. The views are breathtaking, and you'll feel like you've stepped back in time.
Another hidden gem is the Wupatki National Monument, home to well-preserved ancient Puebloan ruins. Explore the ruins and learn about the fascinating history of the people who once inhabited the area. Don't forget to visit Sunset Crater Volcano National Monument, where you can see the remnants of volcanic eruptions and hike along lava flows.
2. Immerse Yourself in Flagstaff's Cultural Scene
While Flagstaff is known for its natural beauty, it also boasts a vibrant cultural scene that shouldn't be missed. Take a stroll through historic downtown Flagstaff, where you'll find a mix of charming shops, art galleries, and local eateries. The city is also home to a thriving music scene, with live performances happening regularly at various venues throughout the city.
If you're a history buff, be sure to visit the Museum of Northern Arizona, which showcases the art, geology, and anthropology of the region. The Lowell Observatory is another must-visit attraction, as it offers stunning views of the night sky and a chance to learn about the universe through interactive exhibits and guided tours.
3. Skiing and Snowboarding in Winter
Flagstaff is not only an outdoor paradise in the warmer months but also a fantastic winter getaway. Located within easy driving distance of several top-notch ski resorts, Flagstaff attracts skiing and snowboarding enthusiasts from all over.
One of the most popular ski resorts in the area is Arizona Snowbowl, known for its breathtaking views and excellent skiing conditions. Whether you're a beginner or an expert, Snowbowl has a variety of slopes to suit all skill levels. After a day on the slopes, relax and unwind in the cozy lodges where you can enjoy a warm drink by the fire.
4. Indulge in Local Cuisine
No vacation is complete without sampling the local cuisine, and Flagstaff offers a variety of dining options that will tantalize your taste buds. Start your day with a hearty breakfast at one of Flagstaff's charming cafes before setting off on your adventures.
For lunch or dinner, head to downtown Flagstaff, where you'll find an array of restaurants offering everything from local Southwestern flavors to international cuisine. Don't forget to try the local specialty, Navajo tacos, which are a delicious twist on a classic dish.
5. Scenic Drives and Day Trips
Flagstaff is surrounded by breathtaking landscapes, making it the perfect base for road trips and day trips. Take a scenic drive along the iconic Route 66, which stretches through the heart of Flagstaff. Along the way, you'll pass through charming towns, historic landmarks, and stunning vistas.
If you have more time, consider taking a day trip to Sedona, another hidden gem in Arizona. Known for its famous red-rock formations and spiritual energy, Sedona is a short drive from Flagstaff and offers a completely different landscape to explore.
Summary
Flagstaff, AZ, is a vacation destination that shouldn't be overlooked. With its stunning natural beauty, vibrant cultural scene, and a wide range of outdoor activities, there's something for everyone in this hidden gem of a city. Whether you're seeking adventure, relaxation, or a taste of local culture, Flagstaff has it all. So, pack your bags and get ready to uncover the wonders that await you in this Arizona getaway.
Got Questions? Let Us Help!
Arizona Vacation Rental Homes is your locally owned and operated vacation rental service. Since 2003, we have provided beautiful vacation homes to clients from around the country. Our beautiful, unique locations provide a relaxing and refreshing environment that allows you access to beautiful views, nature, and much more! Our unique rentals are the perfect venues for small weddings, reunions, or getaways! Give us a call today to make your reservations!
---
‹ Back