Blog
Top 10 Steps for Creating the Perfect Wedding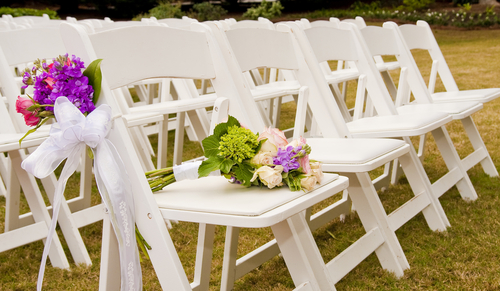 Top 10 Steps for Creating the Perfect Wedding
Planning a wedding is one of the most exciting events in your life, but it can also be a stressful and overwhelming experience. With so many details to consider, it can be easy to get lost in the planning process. However, by breaking down the tasks into manageable steps, you can create the perfect wedding day. Here are 10 steps to help you create your dream wedding:
1. Set Your Budget
The first step in planning a wedding is to determine your budget. Your budget will guide every decision you make, from the venue to the décor to the menu. Be realistic about what you can afford and be sure to account for unexpected expenses.
2. Choose Your Wedding Style and Theme
Your wedding style and theme will set the tone for your entire day, from the invitations to the reception. Consider your personal style, venues you like and the season you are getting married in.
3. Make a Guest List
Decide who you want to invite to your wedding and make a list. This will give you an estimate of the number of guests you will have and help you choose a venue that can accommodate your guests.
4. Select Your Venue
Selecting a wedding venue is one of the most important decisions you will make for your wedding. Consider your budget, style and the number of guests when choosing a venue.
5. Choose Your Vendors
Selecting vendors for your wedding is crucial to creating the perfect day. Be sure to research and meet with vendors to ensure they are the right fit for you.
6. Create Your Menu and Bar
Food and beverage are important elements of any wedding. Create your menu and bar selections to cater to your guests' tastes.
7. Choose Your Attire
The bride and groom's attire is another important element that sets the tone for the day. Choose attire that reflects your personal style and the wedding theme.
8. Decide on Music and Entertainment
Music and entertainment are an essential part of any wedding. Choose a band or DJ that reflects your personal taste and will keep all of your guests entertained.
9. Hire Wedding Planners
Wedding planners can help with every aspect of planning a wedding, from choosing vendors to designing the décor. They have the necessary experience and knowledge to ensure that your wedding day runs smoothly.
10. Prepare for The Big Day
Preparation is key to having a successful wedding day. Make a schedule and ensure that everything is in place for your big day. Consider hiring a wedding coordinator to ensure everything runs smoothly.
Final Thoughts
In conclusion, while planning a wedding can be overwhelming, by breaking it down into these steps, you can create your dream wedding. Be sure to prioritize what is important to you, stay within your budget, and enjoy the planning process. With the right preparation, your wedding day will be the perfect celebration of your love.
---
‹ Back